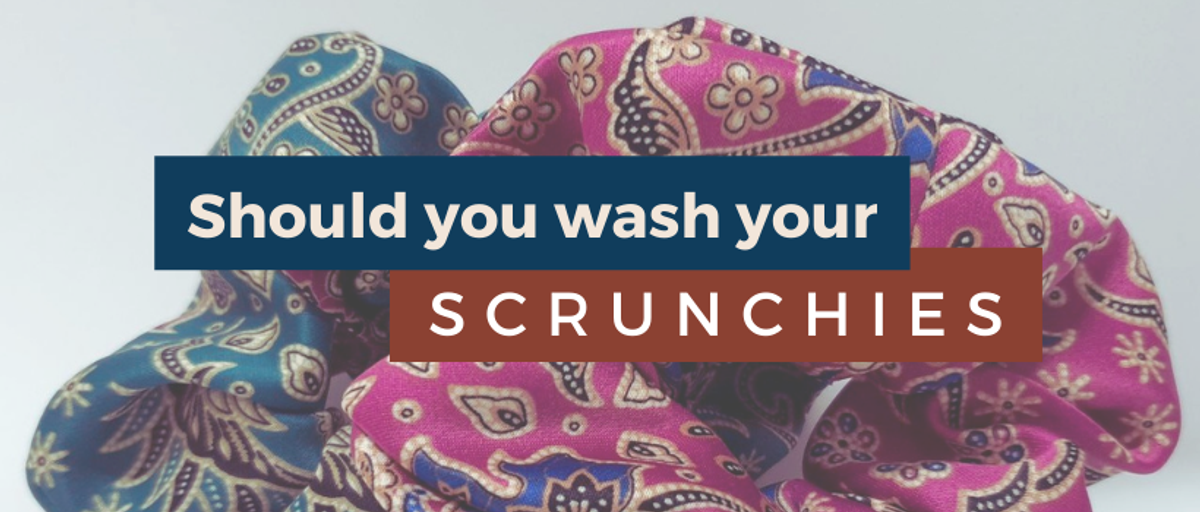 Yes, of course!
Scrunchies are made out of fabric. It is washable, either with by hand or machine wash.
It has to be cleaned frequently to prevent an unpleasant smell or oil residue from your hair.
Cotton, nylon, polyester and spandex fabrics can all be thrown in the washing machine with the rest of your clothes.
Do note that cotton muslin and rayon type of scrunchies will be wrinkled during the washing. But no worries, you may get it back in shape upon drying up the scrunchies.
Here's how you can hand wash your scrunchies:
Add a few drops of your shampoo or fabric softener in a bucket of warm water
Soak and squeeze it few times to remove the odour and residues
The, rinse it off with fresh water
Leave it to air dry.
NOTE:
1. Do avoid direct sunlight to preserve the fabric colors and quality of the scunchies plus take care of the emboss part on the fabric (etc.: Scrunchies Batik Uwan and Batik Borneo)
2. Avoid laundry dryer too as the heat may cause damage or shrinking on your Batik Scrunchies (made out of Polyester fabric)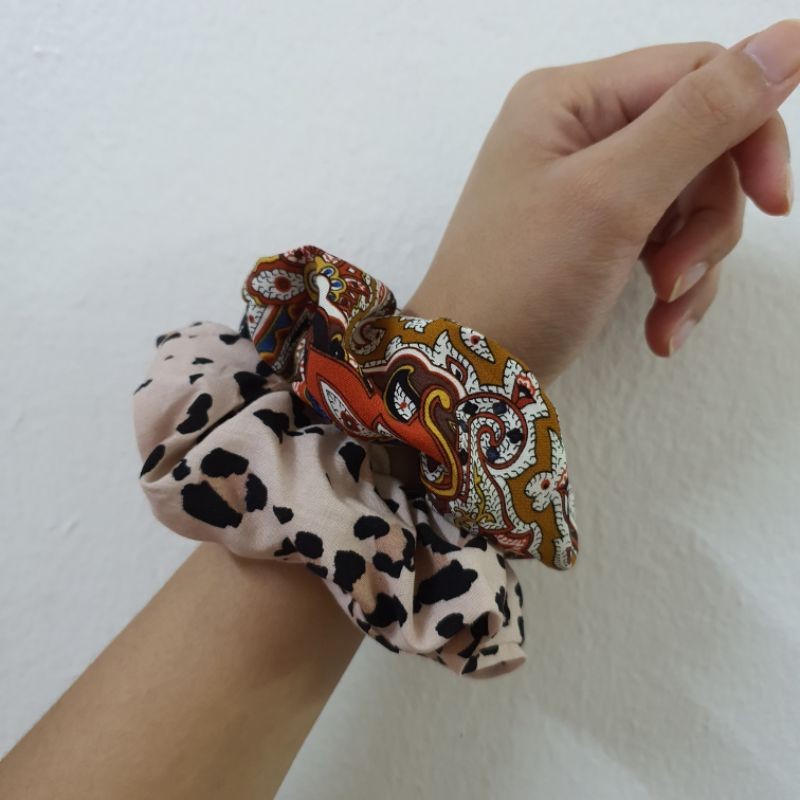 Rayon Scrunchies (Marrakech)
How often should you wash your scrunchies?
You can wash them once a month at the most or as needed if i smells stink already.
Place them in a dry airy holder to keep them from stinking.
Else, alternate your scrunchies with other scrunchies. Perhaps the plain ones for a casual wear and the Batik Scrunchies for an up-do.
You may browse through our Scrunchies Collection on the Product Tab.
---
Do share with us how do you keep your scrunchies collection? Is it on a standee or in a drawer?
---